Window Cleaning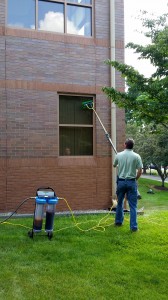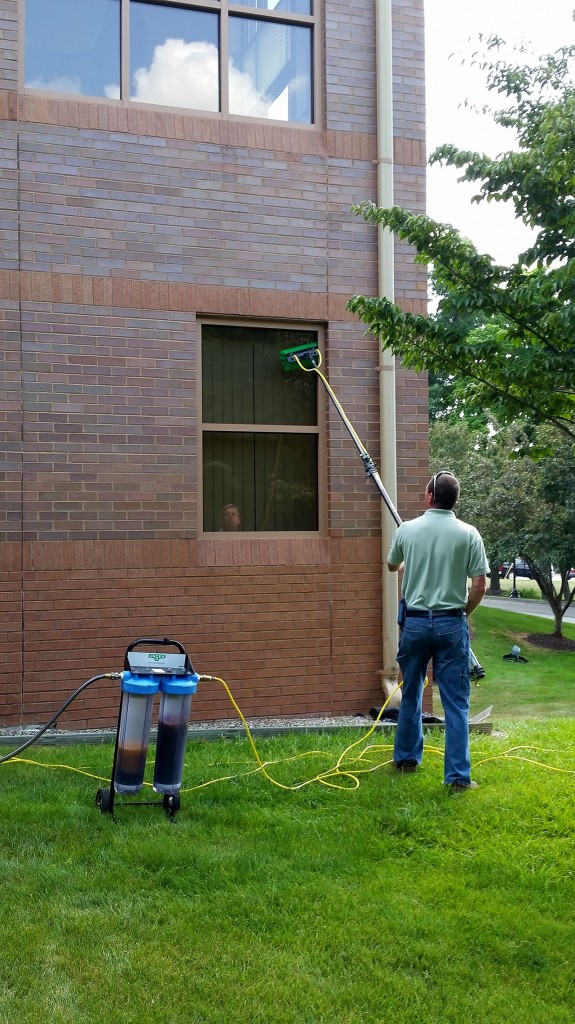 Blu Cleaning cleans windows in and out. For exterior windows we use a HiFlo De-Ionization system by Unger. The De-Ionization system produces water without any traces of soot or chemicals to leave the windows and sills spot free. Because the water is De-Ionized, the windows dry spot free without the need to squeegee. The system also has waterfed poles enabling us to clean windows up to 3 floors or more along with different brushes for different surfaces and angles.
Inside windows are cleaned with a squeegee system and window sills damp cleaned with the window cleaning. Care is taken to keep sills and walls cleaned during the process.
Window Cleaning Maintenance
Our customers have been happy with the results and are often on a window maintenance program in which we schedule to clean their windows spring & fall or spring, summer and fall. We will schedule and track the service and customer contracts can be inclusive of that service or be scheduled to provide us with pre-authorization prior to each scheduled service.
Our Hi-Flo De-Ionization system can be used to also clean external block glass and glass canopies. If you have a more difficult glass structure to be cleaned, let us come out, take a look and help you to solve those challenging cleaning structures.